We don't care for "Pitchy"...so we'll keep it brief...We collaborate with you!
We learn about YOU, your customer, where you are, where you want to go, who you want to help, it's that simple.
Our collective marketing approach helps you and your business to: Create — Rebuild — Reinvent
No Smoke…No Mirrors: We can offset your costs by helping you earn a percentage of our fees. Referrals and affiliate relationships save you even more.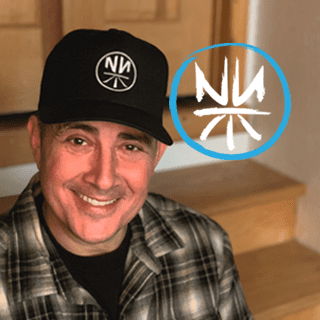 Because of his own desire to grow, Nino has been a creative educator for over twenty years. His past experiences have allowed him to work with people of all ages, ethnicities, and socioeconomic backgrounds in different capacities. Teaching creative writing and acting to incarcerated youth and adults, was by far his favorite.
With a strong background in the visual arts, his creative spirit continues to assist in the endeavors of New Now Creative, Sober Directory, and New Now Village (A Sober Tiny House Community).
He and his beautiful wife Victoria, share a common purpose of walking with others on their Recovery Journeys. Being blessed with an attitude of gratitude for what was so freely given to him, he feels truly called to give back, by loving and serving others. From helping others to meet their basic needs, to discovering and pursuing their passions, Nino and Victoria's mission is to Love others through.
Victoria has a B.S. in Adult Training and Learning Technologies from the University of New Mexico. She has trained adults and young adults in various capacities: computers, business, entrepreneurism, bookkeeping, website building, marketing and other web related tasks.
She has also taught acting, motivation, and drug and alcohol awareness. A total geek, she is self-taught in HTML, CSS, and WordPress, which she LOVES!!! She has worked in the marketing and promotion of individuals, organizations and companies for over twenty years. She has managed, directed and produced projects large and small.
Being purposed and called to Love And Serve others, coupled with her entrepreneurial spirit, and JOY of working with her AMAZING husband, have finally come together in their two latest projects: Sober Directory and New Now Village (A Sober Tiny House Community). These two, in-depth projects may very well be their greatest opportunity to be truly used.